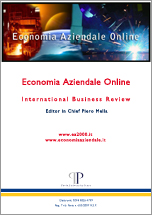 Benefits of Open Access
For Authors:
Gain increased visibility and ultimately a citation advantage.
For Readers:
Keep abreast of the professional advancement free of charge.
For Institutions:
Minimize the scientific investment on knowledge access.
For Academia:
Share the knowledge faster and on a larger scale;
Accelerate the development of a given field.
For Society:
Minimize the cost and time of information exchange;
Speed up the process of converting scientific results to productive force;
Enable the public to benefit more rapidly from the advance of science and technology;
Narrow the gap between the developed and developing countries.
Announcements
No announcements have been published.